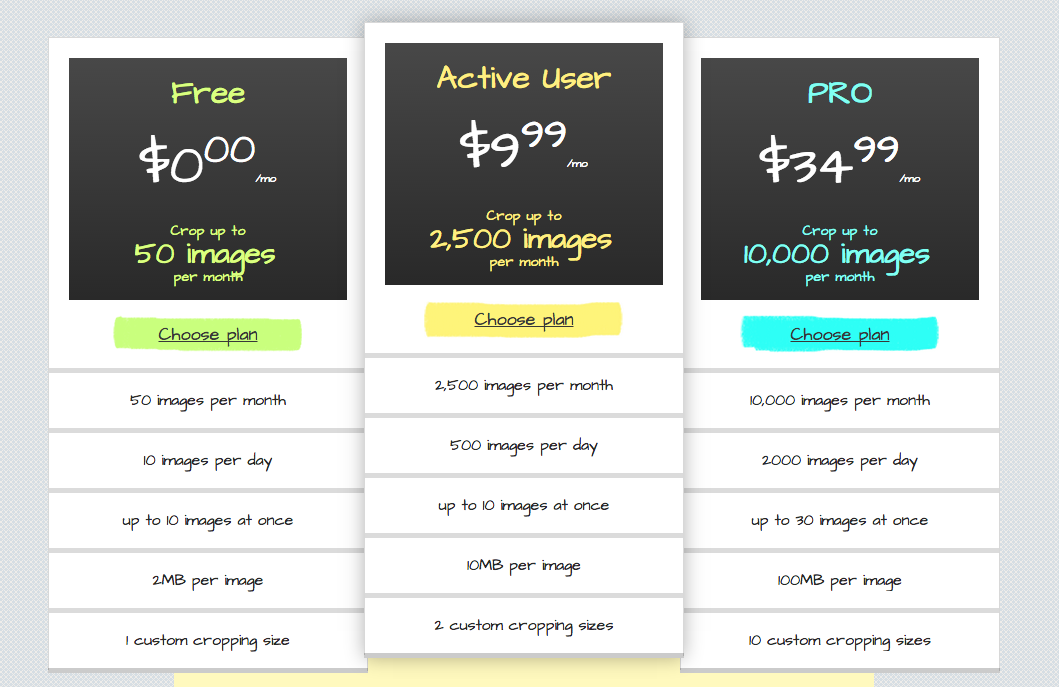 We have exciting news to share. We've listened to your feedback and decided to introduce some new features and long awaited subscription plans. Now you can do more and crop faster with Cropp.me.
Popular Social Media Image Sizes
Now it's easier than ever to crop your images for use in social media. No need to worry about the right size for Facebook cover page, new Twitter profile picture or extra big Google cover photos. We have all the social media image sizes predefined and will keep them up to date.
Bigger Image Sizes
One of the main limitation when using the free-no-registration-required Cropp.me was image size. It was intended to demo Imagga's smart cropping technology. Hundreds of people have asked to be able to magically crop bigger file sizes. Today we are introducing two subscription plans that will allow you to upload and crop images up to 10MB or 100MB accordingly.
More Images Per Batch
You want to crop bigger files and in less batches? Up to now, users were able to automatically crop up to 5 images per batch. Depending on your subscription plan now you have batches of 10 to up to 30 images.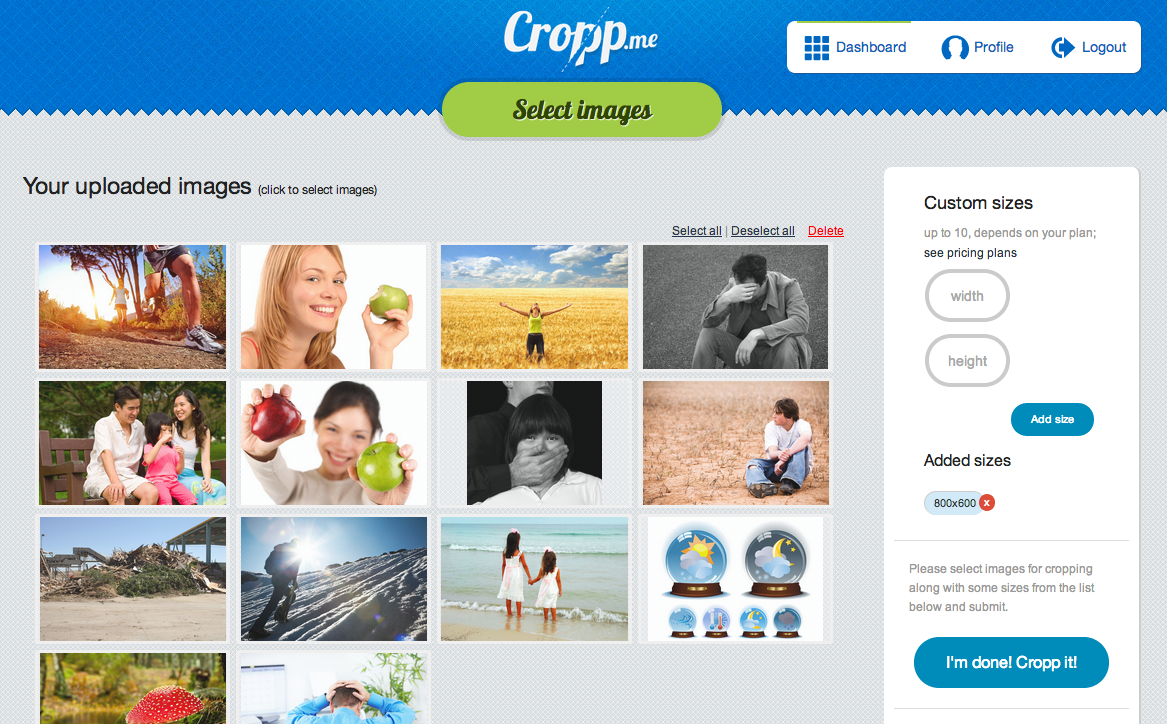 Custom Crop Ratios
All predefined social media ratios come for free in all plans. With Active User plan you get 2 extra custom crops and with Pro up to 10 custom ratios.
Always Free Basic Functionality
Cropp.me basic functionality remains free and even without registration, as we promised. This way you can try and see if the service meets your expectations.
If you need to be a bit more productive our new subscription plans are here to help. Why don't you give them a try and tell us what you think?