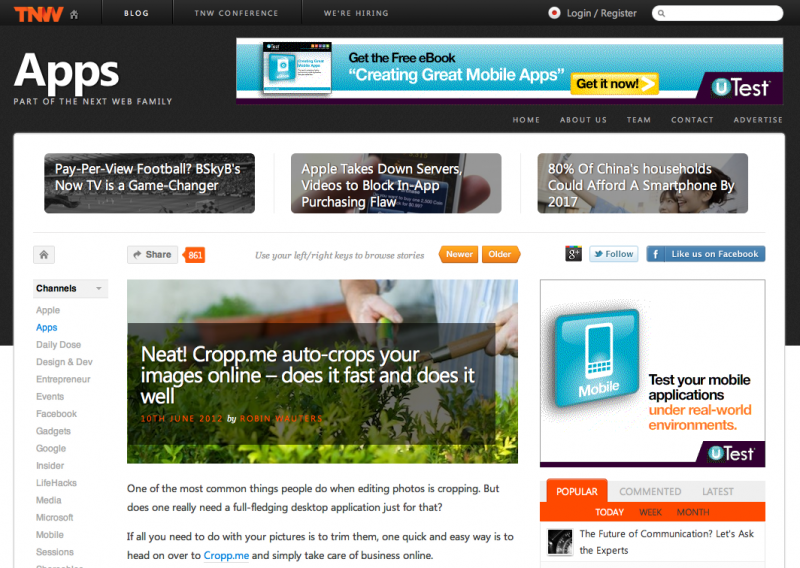 We are pretty happy to see Cropp.me featured in so many tech blogs, to name a few – TheNextWeb, LifeHaker and Gizmodo. It's been awesome month of exciting reviews and great feedback from you guys.
We are really pumped by all the media fuzz around Cropp.me and we are taking seriously your ideas and comments.
Due to the high traffic we did have couple of glitches. We have learned alot and now we are working hard to make the service even better.
Currently we increased the max number of images you can upload in a bach to 10 (used to be 5 images). Hope this will help you utilize the serves better.